Support for PDFBlaster


Printing To PDFBlaster From Exact Progression Series: Step 6 / 6
[ < previous ] [ next > ]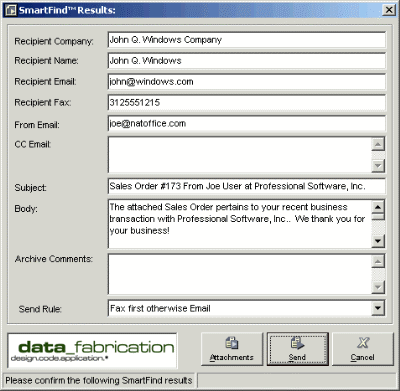 The Print Job Details screen displays the recipient data of current print job. This data is pulled on the fly from the Progression database. You can accept the information as is, edit it, or add to it. You can also change the send rule in the drop down if you want to override your global send rule setting.
Click [OK] to send your print job!


[ < previous ] [ next > ]
[ << back to help contents ]


Copyright © 1997-2018, Data Fabrication, Inc.. All Rights Reserved.
Fax From Accounting | Site Map | Privacy | Legal | Contact Us