Support for PDFBlaster


Creating Custom Queries: Step 5 / 8
[ < previous ] [ next > ]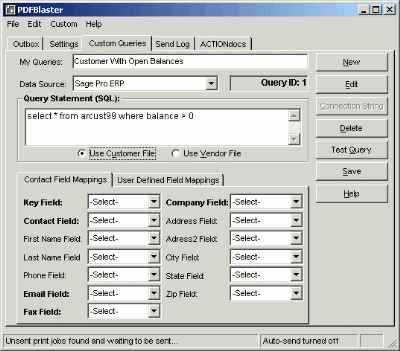 Click [Test Query] button to test the syntax of your SQL and retrieve your records. If you get an error message, most likely your SQL syntax is incorrect. Please verify that your SQL is valid and click the [Test Query] again to resolve the problem.


[ < previous ] [ next > ]
[ << back to help contents ]


Copyright © 1997-2018, Data Fabrication, Inc.. All Rights Reserved.
Fax From Accounting | Site Map | Privacy | Legal | Contact Us