Support for PDFBlaster


Registering Your Software: Step 3 / 5
[ < previous ] [ next > ]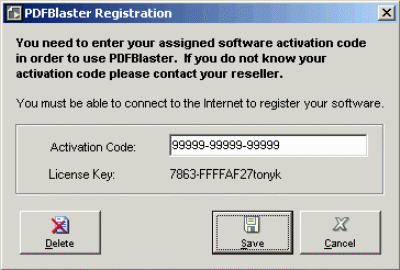 Type in (or cut and paste) the trial version activation code into the dialog box provided.
Then click the [Register] button to validate your code.
(Note: you must be able to access the Internet from your computer in order for validation to work).


[ < previous ] [ next > ]
[ << back to help contents ]


Copyright © 1997-2018, Data Fabrication, Inc.. All Rights Reserved.
Fax From Accounting | Site Map | Privacy | Legal | Contact Us