Support for PDFBlaster


Checking For Program Updates: Step 4 / 4
[ < previous ] [ next > ]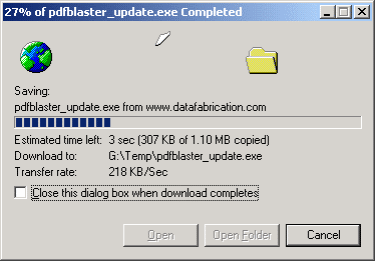 The update program is much smaller than the full version PDFBlaster install program. Depending on the speed of your internet connection, the download process will take only a few minutes.
When the download is complete, double-click on the pdfblaster_update.exe file to complete the installation of the update.


[ < previous ] [ next > ]
[ << back to help contents ]


Copyright © 1997-2018, Data Fabrication, Inc.. All Rights Reserved.
Fax From Accounting | Site Map | Privacy | Legal | Contact Us