PDFBlaster screen shots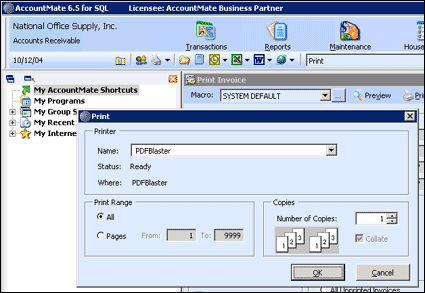 Printing to PDFBlaster from Visual Accountmate. Note that printing is as easy as Selecting The PDFBlaster printer driver.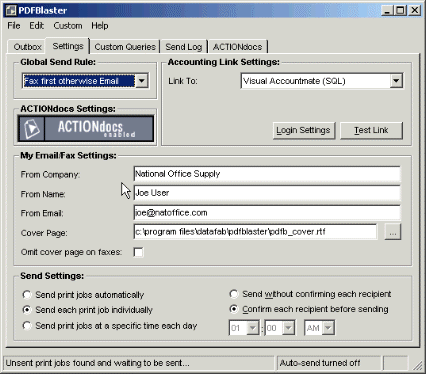 A view of the PDFBlaster configuration screen. Setting up your printer driver is as easy as checking off the options on this single screen. Notice the flexible print rules available at the touch of a button.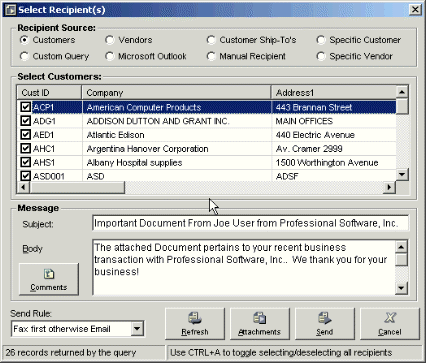 Here's the best part- PDFBlaster installs as a printer on your Windows system. Therefore any program you have that supports printing can instantly harness the power of digital document delivery. Launch faxes or emails with one click from MS Word, Excel, your email program, your web browser, or ANY other program you have installed!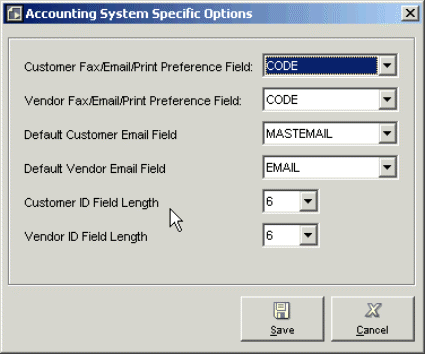 Advanced Option Screen For Pro Series/VisionPoint Choose a field from the ARCUST file and APVEND file and type in "F" for a fax-only preference or an "E" for an email only preference.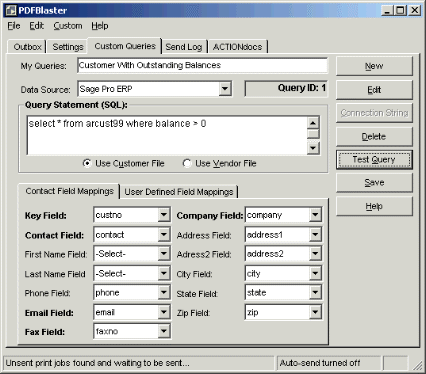 Custom query creation tab on the PDFBlaster control panel. Here is where you can create and save an unlimited amount of custom queries and use the resulting recordsets as batch recipient lists. Create the query here, then select the query at run time.


Copyright © 1997-2023, Data Fabrication, Inc.. All Rights Reserved.
Fax From Accounting | Site Map | Privacy | Legal | Contact Us