Support for PDFBlaster


Installing The VFP ODBC Driver For Windows XP: Step 1 / 1
[ < previous ] [ next > ]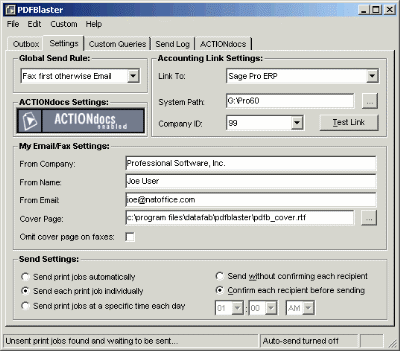 If you install PDFBlaster on a fresh version of Windows XP Professional you may not be able to connect to your accounting data when you click "Test Link".
This is because Windows XP ships with an incompatible version of the Visual Foxpro ODBC driver (v 1.0.XXX). To fix this incompatibility you will need to download and install the VFP ODBC driver (v 6.0.XXX).
Click Here To Download the VFP ODBC driver install program


[ < previous ] [ next > ]
[ << back to help contents ]


Copyright © 1997-2023, Data Fabrication, Inc.. All Rights Reserved.
Fax From Accounting | Site Map | Privacy | Legal | Contact Us