Support for PDFBlaster


How PDFBlaster Prints Various Documents: Step 2 / 12
[ < previous ] [ next > ]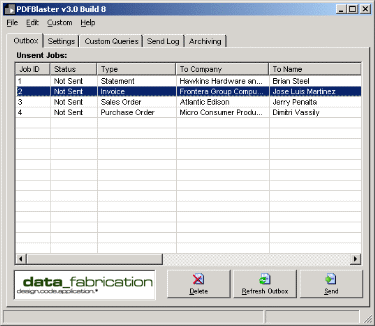 In the following example, notice that there are four different print jobs waiting in the outbox. First, we will send the Invoice.
Click on the Invoice Job then click the "Send Now" button.


[ < previous ] [ next > ]
[ << back to help contents ]


Copyright © 1997-2020, Data Fabrication, Inc.. All Rights Reserved.
Fax From Accounting | Site Map | Privacy | Legal | Contact Us