Support for PDFBlaster


PDFBlaster Per-Minute Fax Charges Explained: Step 1 / 1
[ < previous ] [ next > ]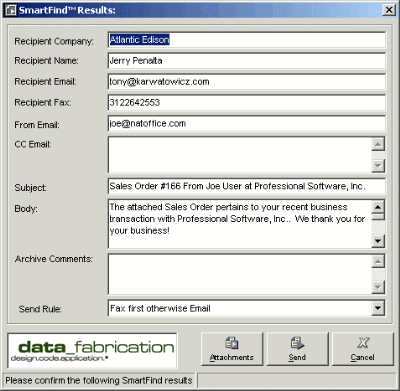 PDFBlaster faxing is priced at $.10/minute anywhere in the Continental US and Canada. For most accounting documents this translates to roughly 1 page per minute. Due to factors such as baud rate of the receiving fax machine, line quality, graphic intensity of the document, etc. this 1-to-1 relationship is not guaranteed.
However, after analyzing a large sample of transmissions using PDFBlaster, we have determined that 80-90% of all accounting documents do transmit through our system at the 1 page per minute average.


[ < previous ] [ next > ]
[ << back to help contents ]


Copyright © 1997-2023, Data Fabrication, Inc.. All Rights Reserved.
Fax From Accounting | Site Map | Privacy | Legal | Contact Us