Support for PDFBlaster


Using PDFBlaster With Sage Pro Series 7.4: Step 1 / 2
[ < previous ] [ next > ]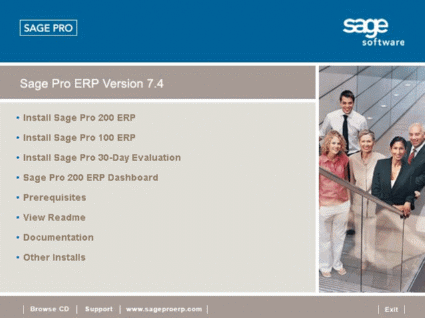 If you are installing or upgrading to Sage Pro Series version 7.4 or above you will need to install the Visual Foxpro OLE DB driver in order for PDFBlaster to access Pro Series Customer and/or Vendor data.
Insert your Pro Series CD into your CD-ROM drive and run the setup.exe program located on this CD.
The Following screen will be displayed.
Next, Click The Prerequisites link.


[ < previous ] [ next > ]
[ << back to help contents ]


Copyright © 1997-2023, Data Fabrication, Inc.. All Rights Reserved.
Fax From Accounting | Site Map | Privacy | Legal | Contact Us