Support for PDFBlaster


PDFBlaster Printer Security Settings for Vista: Step 1 / 2
[ < previous ] [ next > ]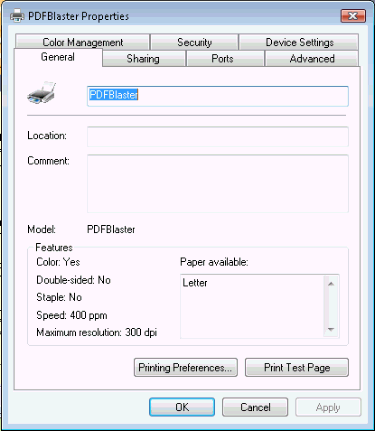 On Windows Vista, you need alllow all three security setting options for the EVERYONE group for the PDFBlaster printer. This will require administrator priveleges.
To start, first right-click on the PDFBlaster printer in the printers folder and select Properties.


[ < previous ] [ next > ]
[ << back to help contents ]


Copyright © 1997-2023, Data Fabrication, Inc.. All Rights Reserved.
Fax From Accounting | Site Map | Privacy | Legal | Contact Us