Support for PDFBlaster


Checking For Program Updates: Step 2 / 4
[ < previous ] [ next > ]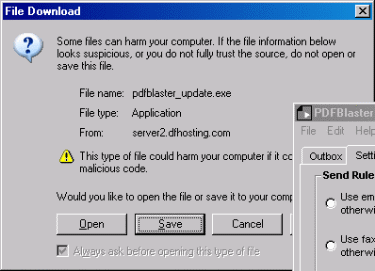 If a program update is found you will be able to download the update program to your local hard drive. The download process will automatically close your PDFBlaster program so you can download and install the update automatically.
Click [Save] to save the update program to your hard disk.


[ < previous ] [ next > ]
[ << back to help contents ]


Copyright © 1997-2022, Data Fabrication, Inc.. All Rights Reserved.
Fax From Accounting | Site Map | Privacy | Legal | Contact Us